Home staging isn't decorating. According to real estate professionals, it's more like depersonalizing a home so prospective buyers can imagine themselves in it. Winter home staging tricks are just as essential as summer and springtime. The general belief is that warmer months are the best time for putting your house on the market.
Did you know that winter is a great time to sell?
While the season has its own unique set of challenges, you have a better chance of getting your home sold due to less competition. All it requires is staging with a bit more creativity than the spring and summer seasons. By adding the cozy factor, paying attention to details, and highlighting seasonal features, you can make your property really stand out.
Winter Staging Tip
Consider your lighting sources in your Home Staging. Since buyers may visit your home in the evening, make sure your home is bright and well-lit.
Hire Pros to Do the Heavy Lifting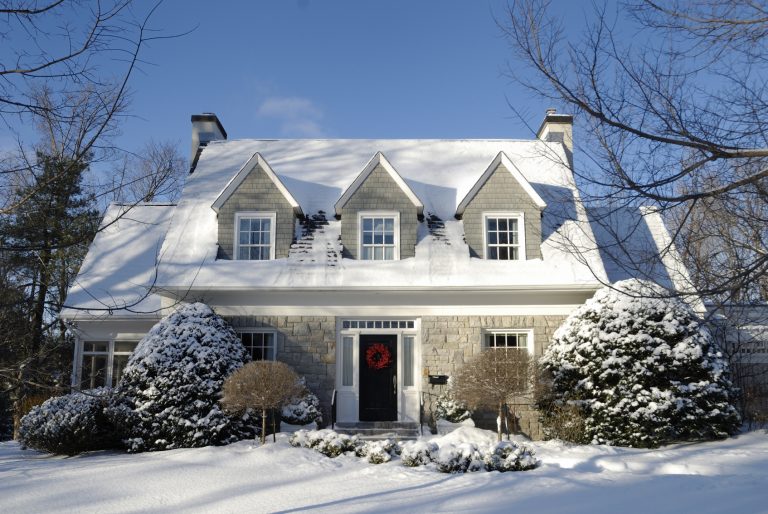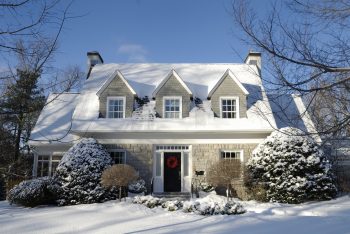 You decided to put the house on the market. Getting it ready to show in a competitive market seems like a daunting task. Get rid of that old couch in the den or store excess furnishings that the home "stager" suggested you remove.
What about the contents of the garage?
We can help! We're not in the "home staging" business, but we work closely with those who are. Let us do the heavy lifting and handle the storage of your possessions. Our moving teams work regularly with realtors and home "stagers" to help them get properties organized and ready to show year-round.
Winter Staging Tip:
Winter is the season for celebration. Put up some holiday decorations to give your home a happy, cheerful, and friendly vibe. This is not the time to decorate your house like a Christmas tree. Scale down loudly laughing Santas, noisy symbols, and bright colored decorations or do not use them at all.
Today's Version of Cinnamon in the Oven"
Buyers compare every property they look at. They are more sophisticated than ever before. Expectations are high. Gone are the days of a buyer visiting the home before knowing a lot about it.
Buyers today look at properties online before deciding to visit. The warm scent of cinnamon has been replaced by virtual tours and professional photographs, as the first hook to engage their interest. Over half (58%) of Seller's Agents believe staging increased the value of the home by 5-20% (Source: NAR 2017 Profile of Home Staging Report).
Winter Staging Tip: 
Turn your thermostat up a few degrees to ensure buyers' comfort, even on the coldest days. If you have a gas fireplace, light a fire. Buyers love to walk in and see a warm, crackling fire.
Decluttering & Storing Possessions
A home on the market must appeal to as many people as possible. It must outshine the competition. A few moments of clearing clutter before a showing goes a long way! Your potential buyers are greeted by a peaceful sanctuary instead of a cluttered palace!
One of the major contributors to a cluttered look is too much furniture. When professional stagers descend on a home being prepped for market, they often whisk away as much as half the owner's furnishings. As a result, the house looks much bigger.
What exactly does that mean?
That means we can help with moving, furniture storage, and any heavy lifting. When your house sells, we seamlessly move your stored belongings and remaining contents to your new location.
---
Temperature fluctuations and humidity are the biggest enemies of wood, fabric, and leather. Central Maine Moving & Storage offers the only climate-controlled, military-approved storage facility in the state. Your furniture will be safely stored and returned to you "exactly" as the day we received and cataloged it.
---
Whether short-term or long-term or somewhere in between, our storage solutions provide you with the security and flexibility to maintain your furniture until you're ready. You can leave it to our moving crew to safely transfer furniture and boxes between our climate-controlled storage facility and your home.
Winter Staging Tip:
All areas of the yard should be accessible for buyers. That means, not only do you need to clear a path to the front door but also to any outdoor areas the potential buyer may want to view. This means sheds, patios, garages, and recreational areas.
According to "Zillow"
According to the Zillow Group Consumer Housing Trends Report, 82% of urban sellers, 71% of suburban sellers, and 61% of rural sellers say home staging was one of the top pre-listing activities they completed.
Moving, storing, or packing?
We work with you, your realtor, and home staging professional any time of the year to prepare your home for showing in a competitive real estate market.


Professional, careful, and affordable moving by a locally owned company.
© 2018 Central Maine Moving & Storage