An experienced mover may be your most valuable asset
"IBM, along with Hewlett Packard Enterprise Co., JP Morgan Chase & Co., Citigroup Inc. and Goldman Sachs Group Inc. are among the large U.S. employers readying offices for at least a portion of their workforce to return over the coming months. To make that happen, they've had to rethink the entire working experience."
 —  The Office You Left Is Not Going to Be the Office You Return To
Bloomberg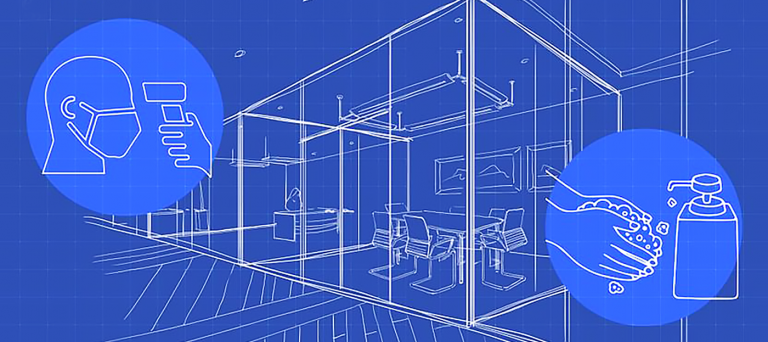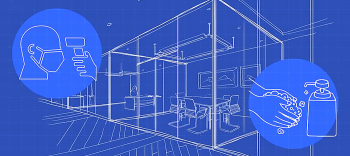 Due to the COVID 19 outbreak, many businesses, schools, food service establishments — venues where group gatherings are the norm — will need to make changes to their facilities in order to mitigate risk and keep their people safe.
In order to comply with CDC guidelines regarding social distancing and safety, businesses will need to rearrange a substantial amount of furnishings and equipment, add partitions, and re-configure aisles to create a walk-traffic flow that discourages congestion. Making these safety and distancing alterations in a timely and non-disruptive way will require planning, some heavy lifting, and placing nonessential furniture and other items in secure storage for later use.
We're here to help.  When it comes to moving large items and managing the secure storage and asset management of furnishings and equipment for your organization be sure to partner with an experienced moving company that has the professional staff, facilities and the know-how to do the job right.
11 considerations when optimizing your post COVID-19 workspace
1. Increasing each employee's personal space, and ensuring desks are 6 ft. or more apart
2. Adding temporary partitions and barriers for greater safety and to minimize spread
3. Creating a walk-traffic flow that discourages congestion and enables staff to easily adhere to distancing guidelines *
---
*Important: Consider a traffic flow that is always clockwise or counterclockwise or one that utilizes one-way aisles and doors that are clearly designated as "in" and "out." Clear traffic areas of unnecessary items such as unused furniture, cabinets, trash cans and plants.
---
4. Updating air-filtration systems
5. Installation of new furnishings with antimicrobial materials for easy cleaning
6. Safe storage of surplus furnishings and equipment *
---
*Important: When storing surplus items and furniture be sure to ask the company storing them if their facility is climate controlled. Other important information you need to know: Is the company insured? Do they offer asset inventory tracking? Can they handle the logistics, receiving, delivery, and installation of furniture products your company may need in the future?
---
7. Installing automatic doors
8. Installing lab areas for in-house testing
9. Installing UV lighting systems
10. Installing no-touch soap dispensers and sinks in bathrooms
11. Making hand sanitizer and cleaning products readily available
By being proactive and establishing appropriate measures and practices, organizations can not only help prevent the spreading of diseases—but put employees at ease, knowing that necessary steps are being taken to ensure the health and safety of those who will be spending time at their facilities.


---
Central Maine Moving & Storage takes the health of our professional staff and our valued customers very seriously. By working together and adhering to our best practices and the guidelines set by the CDC we can greatly reduce our risks amid COVID-19 and continue to serve our customers on a case by case basis.
---
Safe, professional and affordable moving & storage by a locally owned company.
© 2020 Central Maine Moving & Storage