Reasons to Relocate near Acadia National Park, Maine
Living near a National Park is a bucket list item for many people! In Bangor, Maine we are lucky to be located a short distance from Acadia National Park, one of only two National Parks located on the ocean. There are many things to visit during your trip to Acadia National Park. If you enjoy your trip so much that you decide to move to Maine – let us help! Click here to fill out a moving quote request.
1. Cadillac Mountain
The crown jewel of Acadia National Park, Cadillac Mountain rises up 1,530 feet as the highest point on the North Atlantic seaboard. This height and placement also make it the first point the rising sun touches each morning. Cadillac Mountain serves as a stunning overlook for the surrounding scenery, with multiple hiking trails of varying difficulty leading to the summit.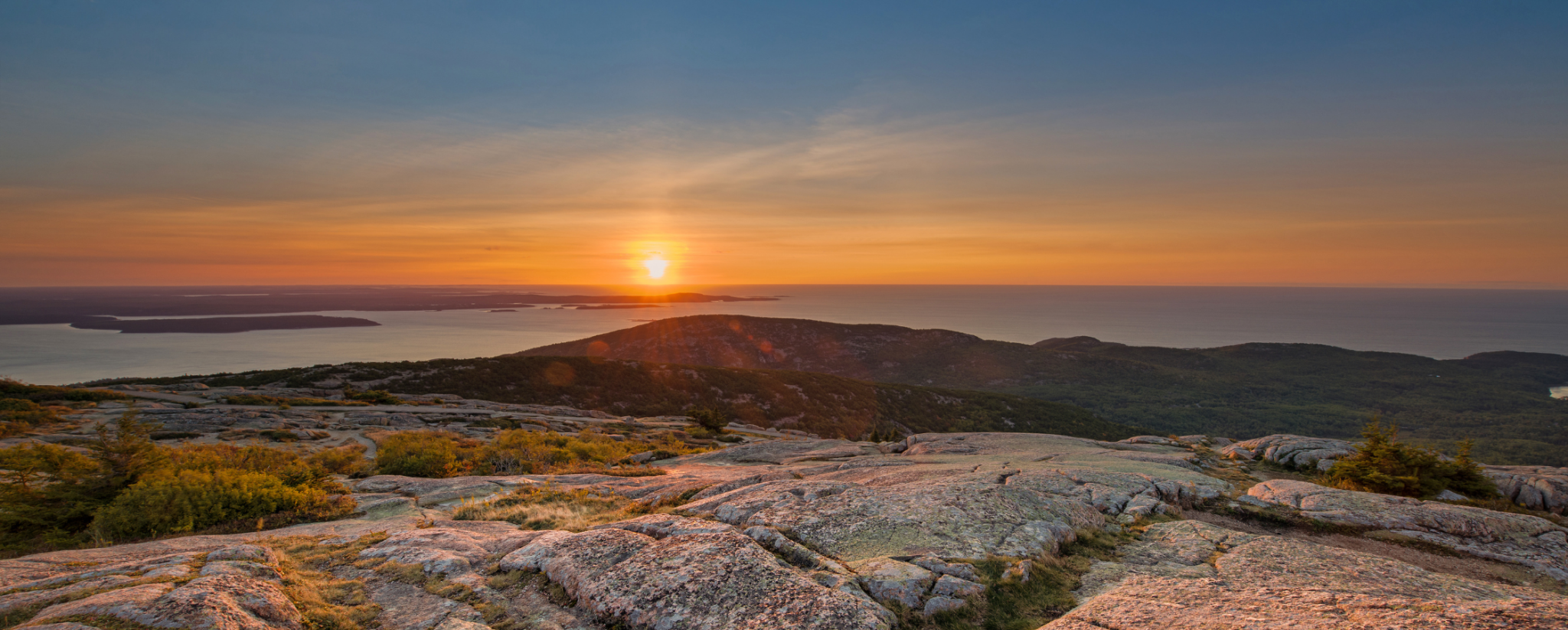 2. Jordan Pond
Jordan Pond, and its accompanying restaurant, Jordan Pond House, are a must-see during any trip to Acadia National Park. Jordan Pond offers a light hike around the perimeter with beautiful views, much of which is a convenient boardwalk through the woods. The Jordan Pond House restaurant, infamous for its fresh-baked popovers, also serves fantastic coffee and top-tier meals during the season.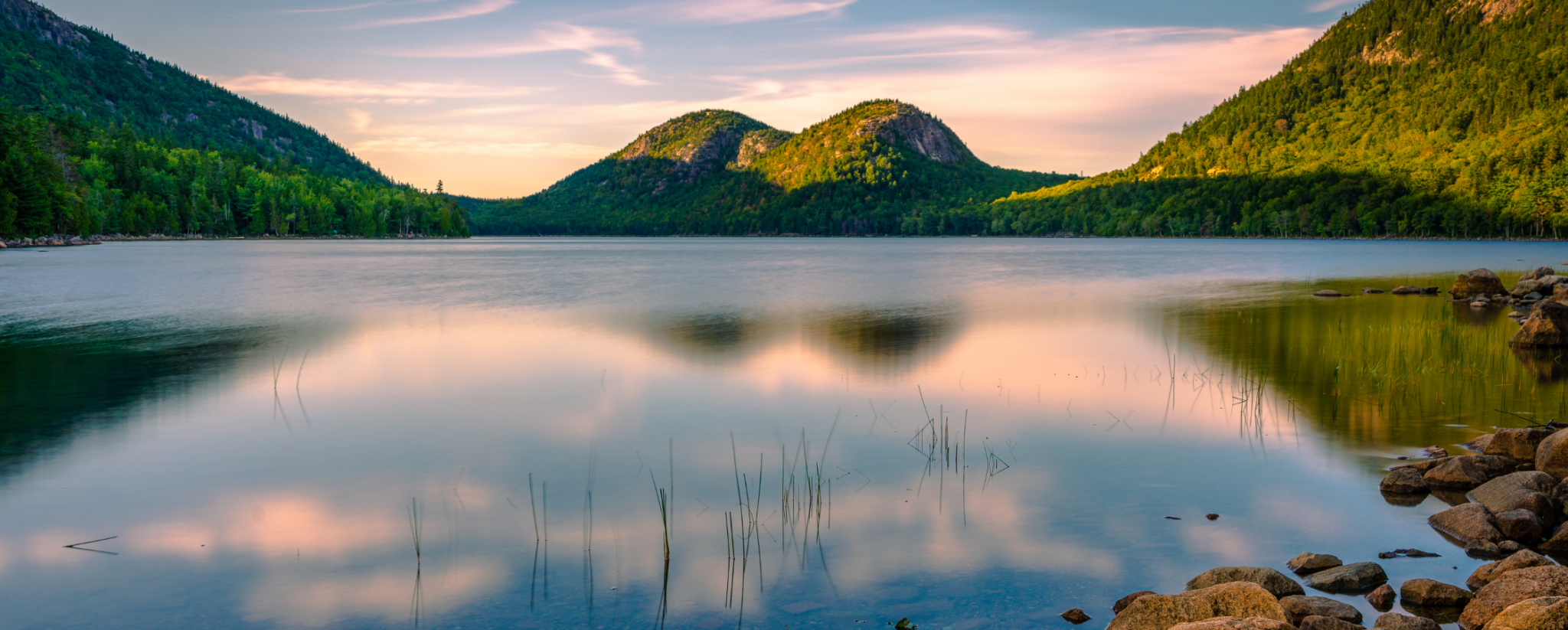 3. Sand Beach
Sand Beach is a popular destination for those looking to experience Acadia National Park at a more leisurely pace. This famous Maine beach is rustic and intimate, framed by cliffs and evergreen trees, but with plenty of room to swim, sunbathe, or play in the sand. Pro tip – Visit after dark for some incredible stargazing!
4. Bubble Rock
This iconic boulder, perched on the summit of South Bubble, can be seen from the Park Loop Road. A short hike – South Bubble – offers a great photo op with the rock, whereas the North Bubble trail leads to stunning views of the surrounding scenery, including Jordan Pond.
5. Thunder Hole
A favorite destination in Acadia National Park, Thunder Hole offers an easy climb with a nice ocean view. The hole, which gives spectators a concert of thunderous crashing waves, is accompanied by a gift shop, restroom and parking lot across the street. Be careful of slippery footing on wet rocks near the hole! Pro tip: Check the tide levels for the biggest waves OR arrive at sunrise for a one-of-a-kind morning view!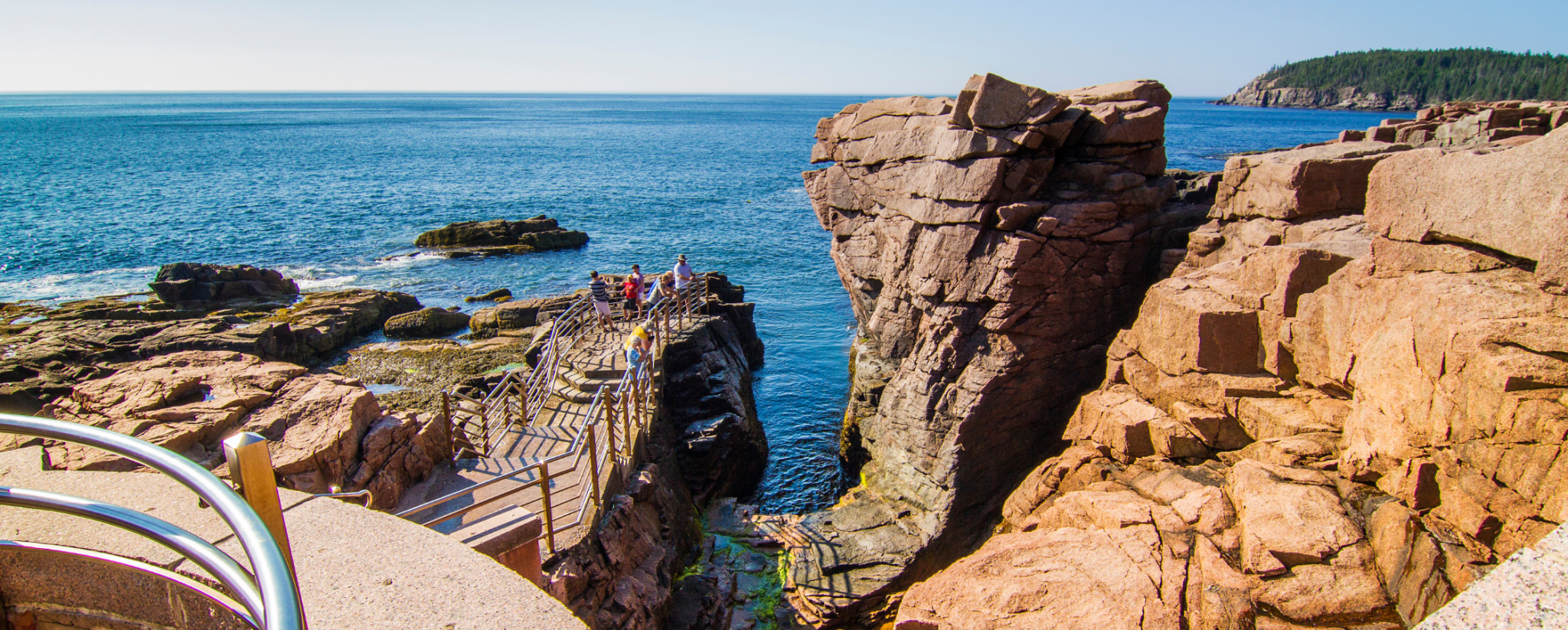 6. Champlain Mountain & Beehive Loop Trail
This five-star trail in Acadia National Park, complete with sections of iron rungs mounted to the rock, leads to Champlain Mountain right above Sand Beach. For reasonably active explorers, the trail is not difficult – no special skills or gear are required. Specifically recommended as a trail for couples, Beehive opens to exciting views of the ocean and beach with great places to pause for photos, to hydrate, or enjoy a snack.
7. Precipice Trail
This half-mile trail, recommended for experienced hikers, has a five star rating on multiple travel review platforms. Sections of the trail include exhilarating vertical iron-rung ladders and narrow cliff segments without handholds, culminating in spectacular views of the Maine coast and story worthy of retelling for years to come. Note: Do not attempt in stormy weather, regardless of your hiking experience.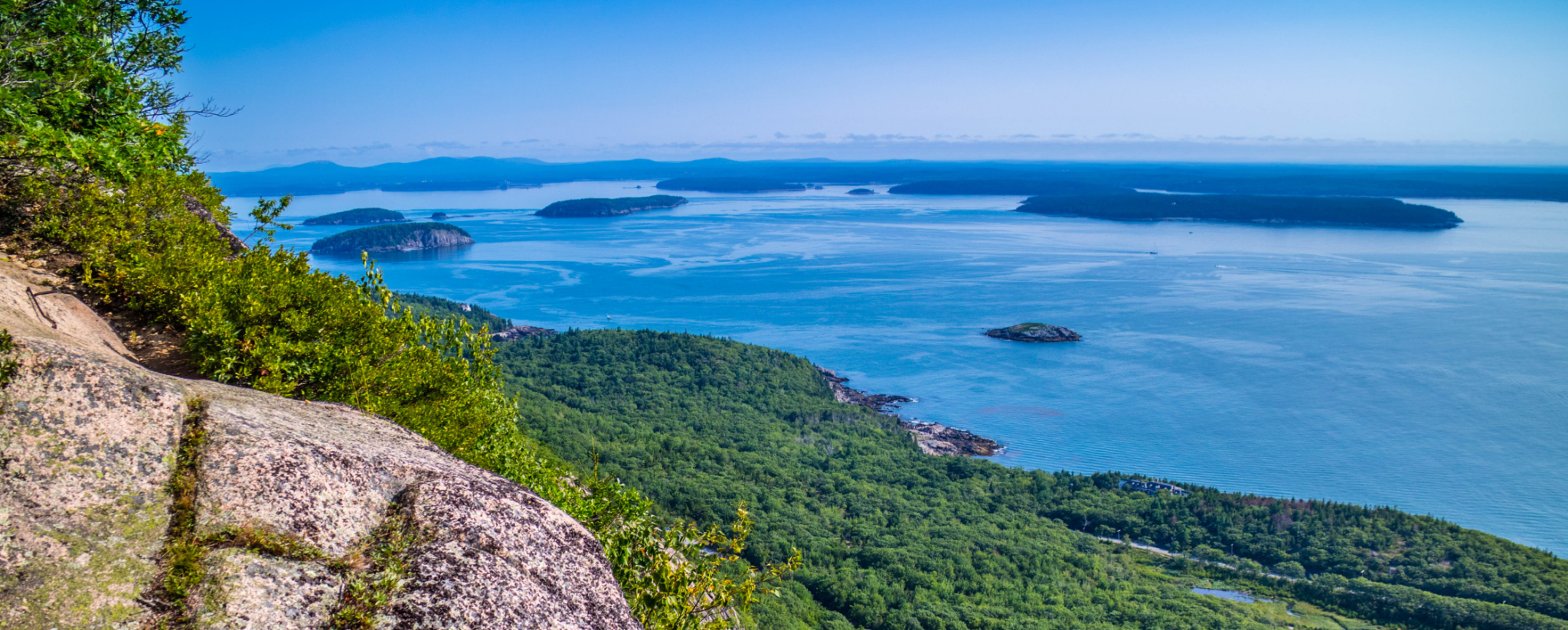 8. Echo Lake Beach
A beautiful swimming spot, Echo Lake Beach presents both the opportunity to cool off in the summer heat as well as to watch the protected population of loons nearby. Though less widely known than Sand Beach, this cozy spot is also framed by unreal cliffs and twisted trees, creating a natural Maine sanctuary for those looking for a quieter getaway.
9. Wild Gardens of Acadia
Maine's biodiversity is something to behold! This small garden features extensive varieties of moss, berries, flowering plants, trees, and other visually exciting flora. Rustic walking paths, an informative Visitor's Center, and labeled plants round out a breathtaking and educational walk.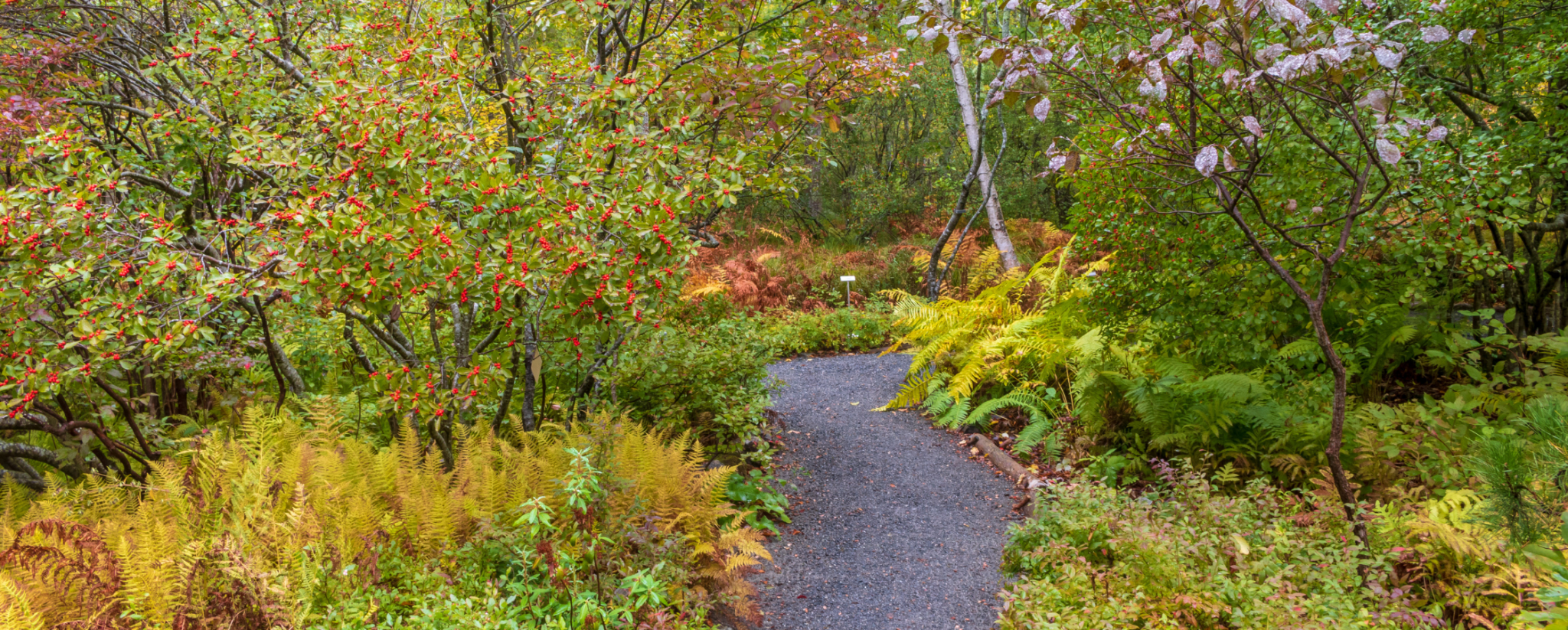 10. Jordan Cliffs Trail
Sometimes labeled as a favorite hike in Acadia National Park, this trail offers enough adventure to satisfy passive outdoorspeople, with the payoff of overwhelming views and lightly strenuous exercise. We recommend starting at Jordan Cliff, then heading to Sargent and Penobscot. This allows for steep upward climb but with an easier descent. Start early in the morning or late in the afternoon to avoid crowds!
Has reading all of this made you want to move to Maine? Get a moving quote today!