How to Prepare Your Furniture for Extended Storage
Whether you're moving down the street, relocating across the country, downsizing, updating your style, renovating, saving some heirlooms for your children, or making room for your at-home office, putting your possessions in storage is a great way to hold on to the value without using valuable square footage (or garage space).
It's important to determine which type of storage is best for your circumstances, as well as make sure that you're taking full advantage of the extra space by treating your items with the utmost care in preparation and placement. Here are our best suggestions for moving your possessions into temporary storage!
Decide What to Put into Storage
Just because something is "still good" doesn't mean it's worth storing. Take time to look at each item, piece of furniture or box of books thoroughly to determine whether or not you see it as still contributing value to your life. This can be in a practical way, with nostalgia or sentimentality, being available for future generations or as a reminder of the past. "Just in case" is not always a valid reason for holding on to extra "stuff," especially if it can be sold or donated and become beneficial to another individual or family.
Here are a few questions to ask yourself while deciding whether or not to keep each particular piece:
Is the item functional and/or comfortable?
Is it in a serviceable, usable condition?
Is it well made and high-quality?
Is it expensive?
Is it an antique, vintage, or collectible?
Does it have nostalgic value to yourself or your family?
If you answer "yes" to more than two of the above questions, it's likely that the piece is worth keeping, therefore worth finding a way to keep it set aside for future use.
The Advantage of Self-Storage Units
Self-storage is a great option if you'd like to have easy access to your items and don't mind doing some of the leg work yourself. Be sure to look for a facility with a  convenient location, top-notch security, and affordable rates. PRO TIP: Antiques and collectibles must often be stored in a climate-controlled environment as the original finish and materials may degrade if exposed to humidity or intense temperature fluctuations. Central Maine Moving & Storage offers secure, climate-controlled furniture storage in our specialized furniture warehouse – click here to learn more!
Prepare Your Furniture for Storage
The better you prepare your possessions for storage, the more successful you will be in preserving their value and condition. Here are a few important steps to take:
Clean the Items
Wipe down furniture with a soft cloth
Vacuum upholstery and spot clean any stains
Condition and polish/wax wood surfaces 
Use the appropriate polish to remove oxidation and tarnish from metal surfaces
"Air out" your items in a well-ventilated space to make sure there is no remaining moisture before being wrapped and packed

Apply fabric or leather protector on upholstered items
Disassemble and Consolidate Your Pieces
Make the most of your storage unit and facilitate easy (and safe!) transportation by removing items from drawers, removing the legs from tall furniture, disassembling beds, etc. Just be sure to keep track of which pieces and hardware! To make re-assembly easier when you remove the pieces from storage, be sure to snap a photo of furniture at different stages of disassembly; put all small hardware pieces in sealed bags and attach them to the pieces they go with; group parts from each piece of dismantled furniture together, and carefully pack and label every item.
Pack to Protect Your Furniture
Provide your furniture with good protection, and it will come out looking as good as the day you locked it up! These are the best ways to safeguard your valuable items:
Cover all furniture items with clean sheets/blankets or sheet plastic
Use padded covers or moving blankets over wood furniture for extra insurance against damage while promoting proper ventilation
Wrap protruding legs or other fragile pieces in bubble wrap
Layer cardboard and bubble wrap over glass doors to prevent breakage or scratching
Never use plastic wrap over wood or upholstery as it will trap moisture and promote mold growth
Never apply tape directly to furniture or other delicate surfaces as it will strip the finish or destroy soft surfaces
If this sounds like a lot of work — and it is! — and you don't have the time (or materials on hand) to protect the furniture yourself, give Central Maine Moving & Storage a call! Our moving crews have tons of experience disassembling and packing furniture for transport and storage! We also stock all the necessary packing material and boxes to ensure the job will be done right.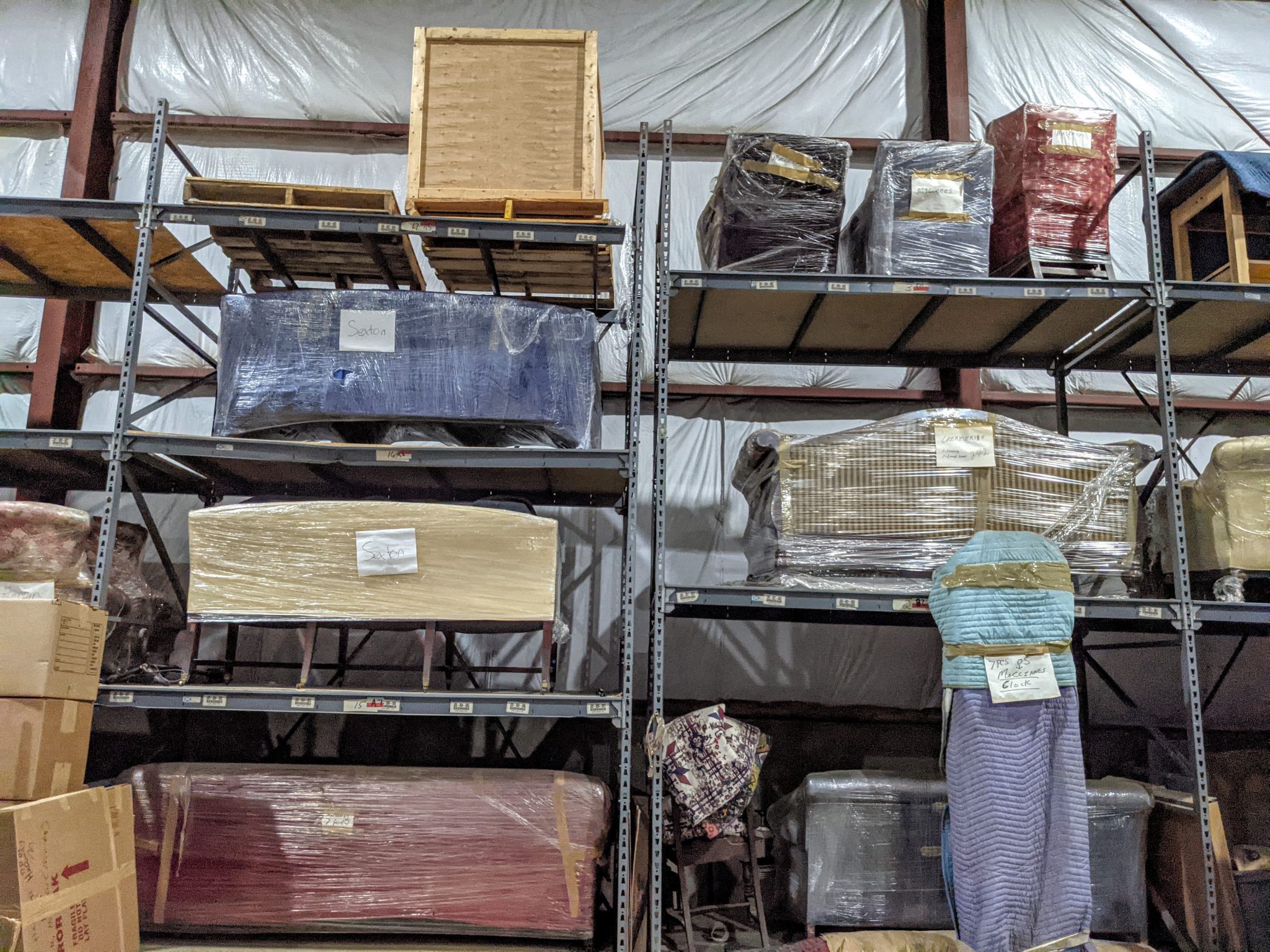 Call in the Moving Professionals
If all of the above seems like too much to handle alone, we'd love to help you get set up! Our professional, meticulous team has years of experience packing, protecting, moving, and storing even the most fragile and valuable of furniture and other personal belongings. Central Maine Moving & Storage has Bangor's only climate-controlled, military-approved furniture storage solution, complete with 24/7 security monitoring, pest protection, specialized storage racks and crates, and knowledgeable staff for safe, dry indoor furniture storage; short or long term storage and storage-in-transit options; crated and racked storage solutions; inventory management and controlled access, and valuation protection options available. 
GET A PACKING, STORAGE OR MOVING QUOTE TODAY!
Call Central Maine Moving & Storage at 207-947-4114