3 Questions You Should Always Ask When Comparing Moving Companies
When a crew of movers shows up to move your belongings, how do you know they're a legitimate company? Knowing that the company you hire is legit is critical as to the safety of your family, possessions, and wallet.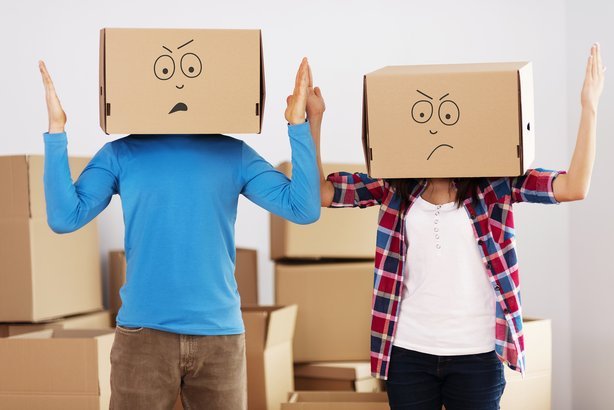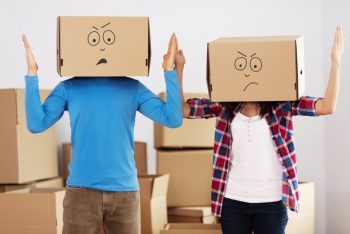 If a moving company can't answer these three simple questions satisfactorily, by NO means should you consider hiring them for the job.
1.

Ask your mover, "How much will my move cost?"

That's a pretty simple question that every "qualified, reputable" mover should accurately provide to you. Some movers might ask you questions over the phone. For example, "how big is your house?" or "how many rooms do you have?" Then, they base their price quote solely on square footage alone. They may also say, "sounds like three people and a truck for $150 bucks an hour." Don't be fooled by this type of estimate.

A moving company that gives you an estimate this way does not have enough information to provide an accurate number. By agreeing to this type of estimate, you open yourself up to hidden costs. You end up spending more money than you budgeted for. It could also lead to a legal battle and frustration at an already stressful time. If you ask a moving company for an estimate, get any of these responses, or they ask for a pre-move deposit, WALK AWAY.


Here's how we estimate the cost & resources of your upcoming move:
First, we ask for a convenient time to call you to discuss the details of your move, like your location, where you're moving to, and when you'd like to move. Next, we schedule a time so a Relocation Consultant can come to your home. While in your home, they use an electronic tablet to compile a detailed inventory of your valuables and household items and take photos.
This eliminates the guesswork and allows our relocation consultant to give you an accurate estimate using our North American moving software. Then, before they leave your home, they present you with a moving estimate to approve right on the spot.
It's that easy!
Your signed approval puts you on our schedule and gets the ball rolling. The signed agreement is not a "contract." You may opt-out at any time. Also, we never require a deposit when you move with Central Maine Moving & Storage!
2.

Ask your mover, "Do your movers need to pass a criminal background check & a drug screening for employment?"

These are questions you should ask any company whose crew members enter and exit your home and handling your valuable possessions. If you do not get an immediate "YES" to both questions (criminal background check and drug screening), hang up the phone. Do not do business with that moving company.
Here's why:
The movers you hire will be out of your sight approximately 80% of the time they are on the job. About 48 minutes out of every hour. That's a lot of time for someone with a potentially "sketchy" past to be wandering around your home handling your stuff.
If they have not passed a drug screening, they could use or sell drugs on your property. By the way, Maine is a civil forfeiture state. Another thing to consider is that while they are around your home they may be in close proximity to your children.
Just because someone wears a "branded" T-shirt or hat doesn't put them on the "up and up." It's common sense to ask your moving company who they hire and what hiring practices they use. Also, ask the moving company if the crew members are employees or "fly-by-nights" paid a day rate.
Easily avoid these situations by hiring a trusted company with reputable employees. A criminal background is one way to ensure that you and your family are safe. The movers in your home should not have a history of theft, drug possession, drug dealing, physical assault, or violent behavior.


Here's how we hire moving professionals:
At Central Maine Moving & Storage, our movers and Final Mile Delivery staff go through a rigorous interview process,  pre-employment physical assessment, criminal background check, and drug screening, including marijuana. Once hired, movers participate in a week of classroom sessions learning techniques, procedures, and on-the-job training conducted by management staff and crew leaders.
This type of "on-boarding" process ensures every mover we assign, no matter how big or small the move, is trustworthy and prepared for the job. Central Maine Moving & Storage crew members are insured, uniformed, wear an Identification badge, are well-groomed, and polite. We have a no facial hair policy at Central Maine Moving & Storage.
3.

Ask your mover, "Are you licensed & insured?"

To avoid scams and rogue movers, make sure to ask whether the moving company is properly licensed. All professional interstate moving companies should have a license number issued by the United States Department of Transportation. On the other hand, local moving companies that only relocate customers within the same state are regulated by the state, not the U.S. Department of Transportation.

Therefore, local movers should hold a state license. It's important to note each state has its own set of moving regulations and license requirements. If the moving company you speak with cannot give you an answer to these questions, WALK AWAY

Before handing over your things, you'll want to make sure your belongings are covered in case of a mishap during the relocation. Whether moving across the street or across the country, your professional moving company should have multiple liability coverage options for you to choose from.
A Couple of Examples:
Full Value Protection
"Your mover is liable for the replacement value of lost or damaged goods in your entire shipment." This is the more comprehensive plan available for the protection of your belongings.
Released Value Protection
"The most economical protection available is Released Value. It is offered at no additional charge." However, the protection is minimal. Under this option, the mover assumes liability for no more than 60 cents per pound per article.
In addition to liability coverage options, you should ask to see a moving company's proof of insurance.
Note:
Every legitimate, licensed moving company should be able to show you their insurance policy when asked.
That's a pretty simple question that every "qualified, reputable" mover should provide for you. Remember, if the moving company your speaking with cannot give you an answer to your questions, WALK AWAY!


Here's how we protect your valuable possessions, whether moving or storing them:
When you move or store valuable items with Central Maine Moving & Storage, they are insured and cared for every step of the way. Central Maine Moving & Storage takes extra care in handling, packing, and moving your valuables. We use specialized equipment, moving vans, and techniques. Our professional moving crews have the training and experience to ensure that your belongings arrive in the same condition they picked them up in.
We take the extra steps to make your move smooth and hassle-free. We offer both Full Valuation options and Released Value protection. If you have questions, our relocation consultants can help. If you store your items with us, rest easy. We offer the only climate-controlled, military-approved storage facility in the State. That's the Central Maine Moving & Storage Difference!


Professional, careful, and affordable moving by a locally owned company.
© 2019 Central Maine Moving & Storage