5 Reasons Moving Yourself is Not Worth The Hassle
Every home move begins with one important question. Move by yourself or hire movers?
Below are five reasons why it's smart to hire trained professionals for your upcoming move:
1. The Physical & Mental Stress
Moving from one home to another is a process that involves a lot of stress almost every step of the way. Even when you hire professional movers, there may be some stress for you too. Those worries are nothing compared to the overwhelming amount of stress from handling your move by yourself. It's a daunting task better left to the professional movers who do it every day.
2. Accidents Happen in The Blink of an Eye
There's no denying that moving can be a rather dangerous effort. In fact, too many things can go terribly wrong during a move. Nothing is worse than sustaining a personal injury due to an accident. When big, heavy objects are involved, accidents are never out of the question.
"When you hire experienced movers, you invest in protecting your valuables and keeping yourself out of harm's way."
If you've never had to move before, chances are you don't really know what it takes to guarantee safety on moving day. You could hurt your back while lifting your heavy dresser. You could slip and fall due to a single wrong step when taking your sofa out of the home.
Consider This…
Can you carry heavy furniture pieces and overfilled moving boxes on your own?
Are your friends willing to help you out on the day of the move? If so, will they show up?
What if you injure yourself while lifting heavy furniture or move large boxes around?
How can you keep move-related accidents from happening?
Can you protect your valuable possessions from getting damaged during the move?
What about the weather?
Does the mere thought of having to rent and drive a large moving truck across multiple states or cross-town traffic sound frightening?
3. Moving Yourself Takes Forever
In practice, it's the formidable job of packing is the most time-consuming of all tasks in your personal moving checklist. It's never only the sheer action of placing your items inside cardboard boxes that takes the most time. It's mostly the preparation tasks before that eat up a large chunk of your time leading up to moving day.
It's the hours that add up when sorting out your items. Then, getting rid of the ones you no longer need. Then, looking for suitable packing materials. Finally, boxing your possessions safely so that they can survive the move.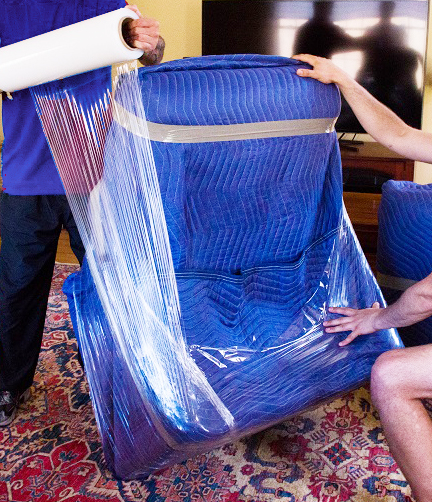 Therefore, one of the reasons why you shouldn't move by yourself is the lack of sufficient time to get yourself organized for a self-move. When you have roughly a week or less until you need to move out, it's that expert relocation efficiency that you should rely on to get the job done.
Professional movers are efficient. In most cases, they can finish move-related tasks up to three times faster than non-professionals. Professional movers work fast thanks to extensive training and years of experience. More importantly, they work with safety in mind.
4. Do-It-Yourself Moves are "Sneaky" Expensive
Most people assume renting a truck and moving by yourself is always cheaper than hiring a professional moving company. While such an assumption may be true for a small fraction of local moves. Attempting a long-distance move on your own can easily turn into a nightmare from a financial point of view.
You need to understand that every mile during a cross-country move increases the cost of moving yourself. Often to the point where the self-move attempt becomes more expensive than hiring a crew of experienced movers. They do it for you faster and safer than you could without professional assistance. The home moving process is an expensive affair in general. Self-move expenses can easily soar simply because of the numerous hidden costs of moving on your own.
These Include:
Purchasing packing materials
Renting moving equipment
Fuel and truck rental fees
Truck rental insurance
Penalty fees for returning the rental truck late or returning it with less fuel than required
Parking fees
Road tolls
Food and lodgings along the way
Property damage
Injuries (medical bills)
Emergency costs
Paying a good moving company to pack and transport your personal items hundreds or thousands of miles away is about securing your own safety, guaranteeing your peace of mind that your valuables are in good hands, and transferring the notorious move-related stress to somebody else so you can actually enjoy your move your way.
5. The mere thought of moving yourself is Overwhelming.
Honestly, sometimes you just don't feel like doing all the hard work that's involved in moving. Just the thought of what lies ahead terrifies and overwhelms you at the same time. That's when paying to get full-service movers pays off.